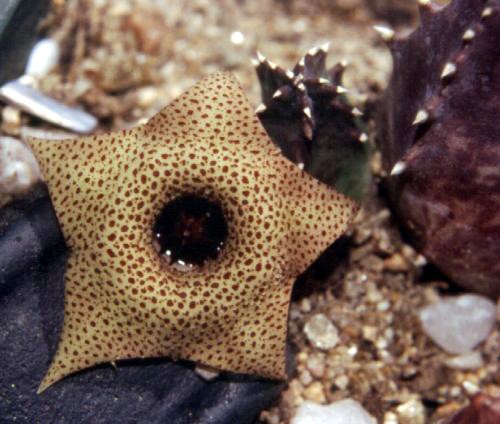 Distribution: Karoo, Graaf-Reinett district.
Description: Huernia brevirostrus (4 - 6 cm in height) is a compact plant. The stems are greyish-green with 4 - 5 acute angles.
Flower: The flower (30 mm) has a companulate corolla that is rough with papillae on the lobes and in the tube. The flower is pale yellow and dotted with crimson spots. Corona is deeply bifid black outer lobes.
Cultivation: Shade, moderate watering, frost protection required.