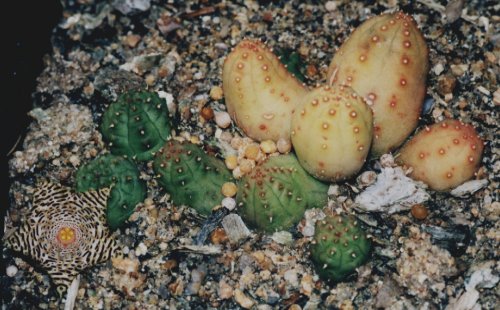 Destribution: Huernia kennedyana is found in the Western Cape of South Africa in the Cradock district.
Description: Most probably the most easily recognised species in the Huernia genus. Dense mats of stubby, short, globular stems are formed. The stems are 6-8 angled, the stems have slight tubercles with a short hard teeth on each tubercle.
Flower: The flowers (22mm in diameter) are papillose and quite variable in colour. The colour ranges from cream with red markings to yellow with purple and pale purple throughout.