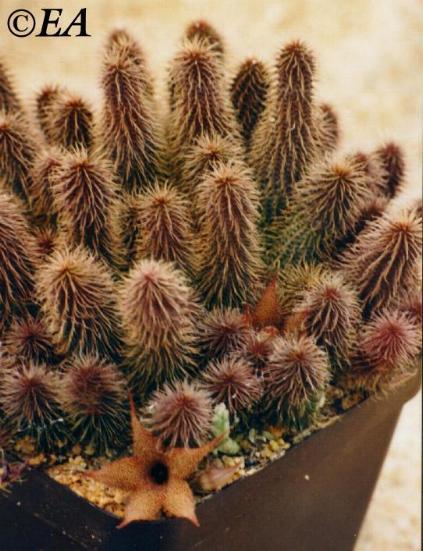 Distribution: Southern Western Cape, From Laingsburg and Ladismith districts eastwards to Steyterville.
Description: Stems may have up to 24 spirals or series of tubercles, each tubercle has a long, soft bristle. The beard formed by these bristles shades the plant and reduces water loss.
Flower: The flowers are small (30 mm in diameter), brown and papillate. They have narrow, tapering corolla lobes.
Cultivation: Shade, little water (prone to rot, especially in autumn & winter), frost protection required. min temp 10 C.
Grower: Etwin Aslander