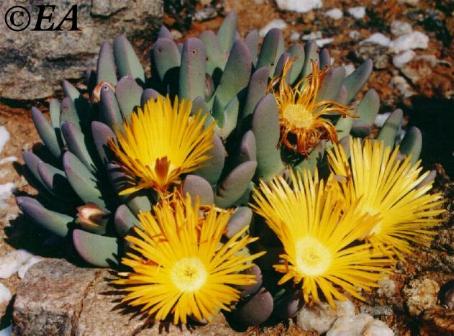 Locality: This specimen was photographed at Vyepoort Valley, Richtersveld.
Distribution: Found in the northern parts of Namaqualand in the Succulent Karoo on quartz flats, hills and stony ground.
Description: Plants are cluster forming. The leaves are up to 55 mm in length and 17 mm wide,tapering, lower surface keeled, upper surface flat, grey-green in colour.
Flowers: Buds appear from winter to spring. Flowers diurnal, 60 mm in diameter, flower colour yellow.
Point of Interest: the plants name robusta pertains to its growth, robust.
Photographer: Etwin Aslander