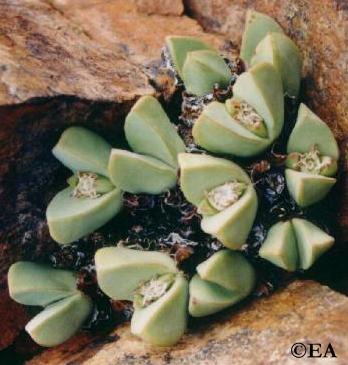 Locality: In habitat at Rooiberg
Distribution: Northern Cape, found in quartzite patches in the Umdaus District (North of Steinkopf).
Description: The plant is mat forming and caespitose. The creamy-green leaves are glabrous with a keel on the lower surface and the apex is highly apiculate, the pink to red margins are rounded.
Flower: The white to rose-pink flowers are diurnal and appear in late-autumn. The flowers have a scent of spiced honey.
Photographer: Etwin Aslander