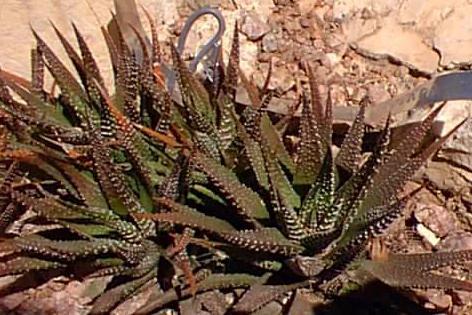 Distribution: Widespread in the
eastern Cape from the Fish River to Humansdorp.
Description: The plant has dark green narrow tapering leaves (8cm long) with white tubercules on the lower and upper surfaces, 30-40 leaves form a rosette.
Flower: White flowers with green veins are borne on an inflorescence that is 40 cm in height.
Propagation: Seeds and pups.
Cultivation: Light/heavy shade, regular watering, light frost protection required.
Photographer: Phillipe Faucon of Phoenix Tropical Gardens